This week we had a fantastically  interesting Family Learning Morning. We were thinking about ........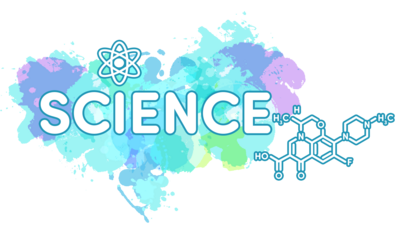 We did lots of exciting activities, experimenting with floating and sinking, making glasses using a variety of coloured cellophane to look through. We also looked at the life cycle of a butterfly and had to put them in the correct order. We  looked at textures and how they feel and in our large black tray we have had magnifiers, mirrors, prisms, magnets and lots of other scientific things for us to explore.
We had lots of visitors from children and their families from all over school.
The Butterflies team would like to thank everyone who joined us on our
Family Learning Morning
 We had a fantastic, fun and very busy morning.
This week some of our children and their families celebrated Eid. Haaya's mummy and brother come into Butterflies to talk to us about how they celebrated at their home. They talked about going to the Trafford Centre to buy special gifts and treats. Haaya's mummy read a story about Eid and brought a very special dress which Haaya put on to show everyone, we all said how beautiful she looked. Haaya and her family wanted to share their celebration with all the children and grownups, so they brought a treat for everyone. We all used good manners and said thank you to Haaya and her family.
This week we have been thinking about technology and we have followed a simple program on the computer. We had discussions about the different pieces of equipment, which some children haven't used before. A mouse is very hard to control when you have small hands and haven't used one before, but we all had a really good try. We made symmetrical patterns on a butterfly by dragging the mouse to coloured pens and then dragging back to the butterfly to colour it in. The butterflies we made were beautiful.
Our story this half term is Jasper's Beanstalk. We will be thinking about growing in all it's forms. We will be growing our own seeds and thinking about what we need to help them to grow. We will also be thinking about ourselves and what we need to help us grow. We have already had discussions about healthy food, exercise and keeping clean and how they can affect our bodies. Please ask your child questions, you will be surprised at how knowledgable they are.
Whilst playing outside Kalel found a tiny but very hungry caterpillar. He had eaten "a massive bit of leaf" Kalel informed me.
We are really proud of our children in Butterflies this week. We can see by the activities they are choosing to do, that they are getting ready for Bees. Most of the children are doing lots of writing. They are writing story books and labels and looking at words in the environment and having a try at copying. Please encourage your children at home by praising any attempts they make, this will give them the confidence to persevere,
Thank you
.
Welcome back everyone after the Spring Bank half term holiday. The Butterflies children were really enthusiastic and eager to tell us what they had been doing, and where they had visited. We all drew pictures of our holiday and the exciting adventures we have had.
Continuing our train theme this week, we have been learning how to use scissors safely. We had to cut out various shapes and then put them back together to make a train. This can be tricky when you are unsure how to use scissors, we all tried very hard and put in fantastic amount of effort.
We all worked out doors too. Taking some of the skills learned inside, outside. We have been learning how to join letter sounds together to make simple CVC words. Hollie and Sophie wrote some brilliant words when an adult sounded them out, I'm sure you will agree.
We  were also doing some investigating. Eva and Dexter had found water in the tyres and were exploring ways in which they could pour the water out. They worked together co-operatively to lift the tyre, trying to pour it out. Dexter suggested 'pushing it faster' and they banged it on the floor. This activity had a fantastic amount of co-operation, 'stickability' and the children put some real thought into what they were doing.